Helping with the Coronavirus Pandemic
Novolex Donates Giant Rolls of Sheet Plastic for Face Shields
NY Times - Face Shields Factory
Yakima plant makes 500,000 hospital gowns a month, ships nationwide
As hospitals across the nation face shortages of personal protective equipment, an Novolex is using its Yakima plant to manufacture hospital gowns for healthcare professionals in areas with desperate need. With less than three weeks' planning and preparation, Novolex is making about 500,000 gowns a month in Yakima alone using machines which typically produce bags for food, birdseed and ice melt bags.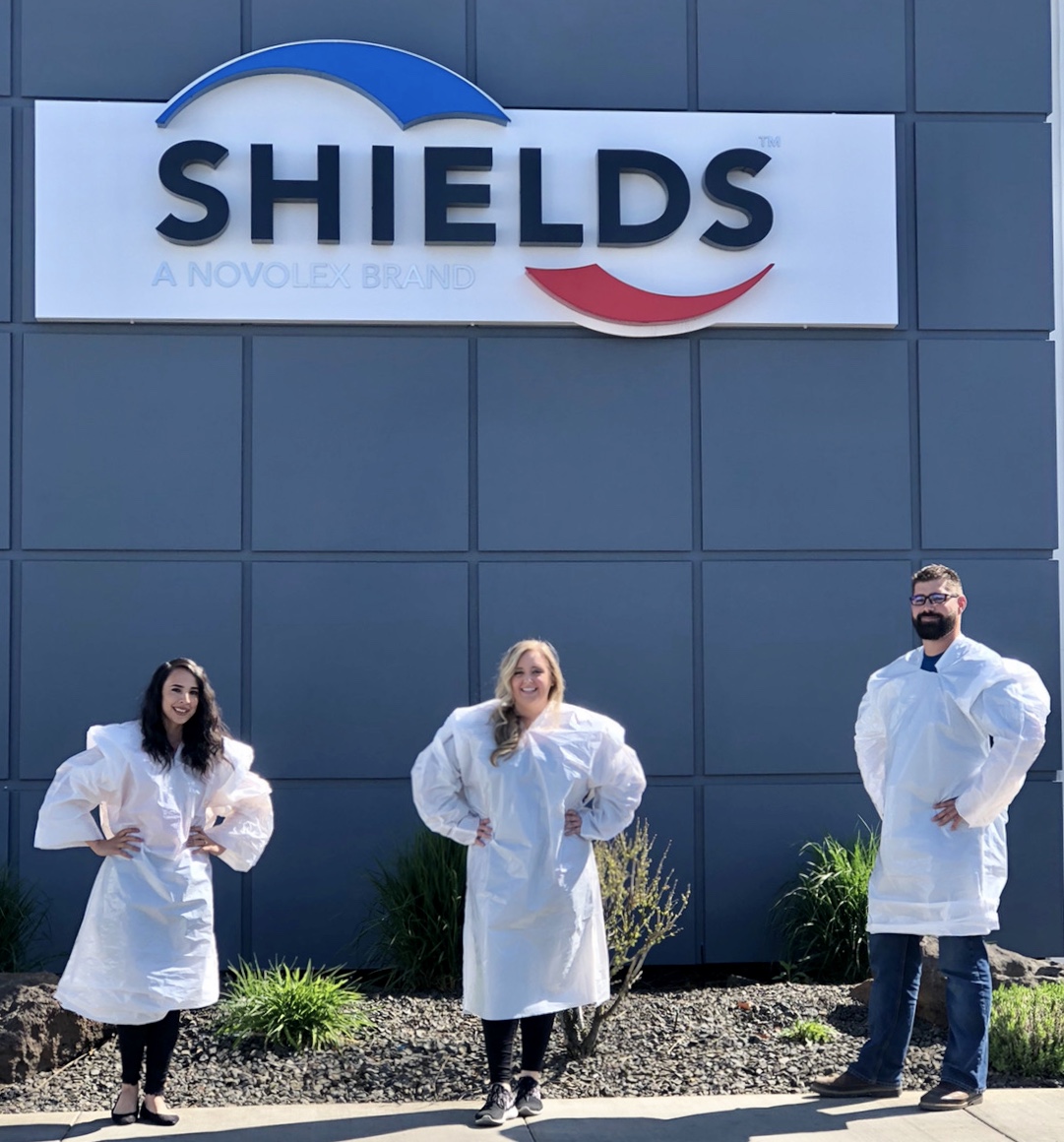 Novolex buying Shields Bag and Printing
Breast Cancer Awareness Promotion

At the end of October we wrapped up our Breast Cancer Awareness promotion and it was a fantastic success.
For this promotion, Shields created two new bags with special "Breast Cancer Awareness" print.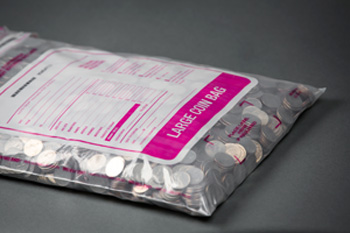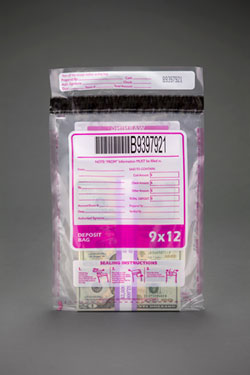 We approached our key customers with the idea that during the month of October, we will ship the Breast Cancer Awareness bags to them and to their customers and that for every case of bags sold, we would donate $5.00 to the National Breast Cancer Foundation. The response was overwhelmingly positive. Our customers were excited to join us in this very creative and visible promotion of an extremely worthy cause.
We also promoted this initiative with cycling jerseys which we sent to several customers.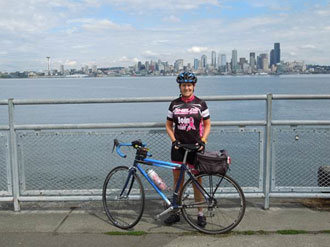 T-Mobile Treasury Director, Monica Zaborac
By the end of our promotion, we sold close to 100,000 bags and we will make a donation to the National Breast Cancer Foundation (NBCF) in the amount of $1,320.00. This donation, according to NBCF President, Janelle Hail, "…helps carry out our mission to educate women about the life-saving techniques of early detection and to help provide free mammograms for underserved women."
As impressive as this is, we are equally excited by the response that we received from customers, and prospective customers, who found something exciting about tamper evident security bags and about Shields' commitment to developing great products for great causes
We are on the Move!
Continued growth in the Security Bag Division will enable us to expand both our manufacturing and distribution capabilities. Beginning in the first quarter of 2014 the Shields Security Bag Division began relocating from our main production facility to our dedicated converting and distribution building on the North side of the Shields complex.
We planned this transition for many months, utilizing the very best Lean manufacturing practices and in collaboration with UPS's engineering group. The new building allowed us to develop a true work flow process in a climate controlled, positive air pressure environment The goal was to best design the space to accommodate the new converting lines that begin arriving in March as well as improve the efficiency of our small package picking, packing and shipping. This expansion when combined with the additional extruding and printing upgrades under way in the main plant, will bring continual improvement in not just security bag capacity but product quality, lead times and distribution.
We are proud of our growth in manufacturing and distribution and encourage you to visit us in 2014!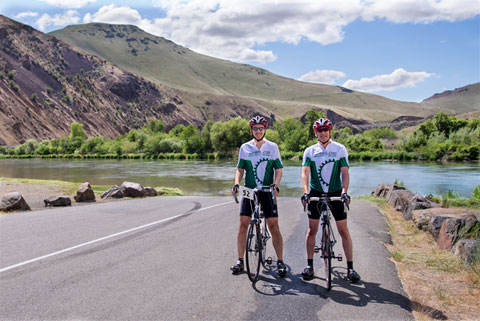 Looking for Adventure...
The sales and service staff at Shields is always looking for an excuse to get out of the office. If you have a fun run, triathlon or cycling event in your area we'd love to join you, so please send us an email and let us know.